Maryland Injury Lawyer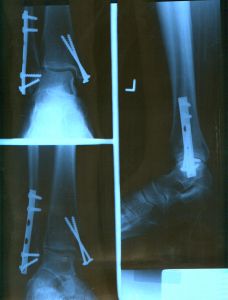 Suffering a serious injury due to someone else's negligence can be a traumatizing experience for you and your family. But after the initial shock of the accident passes and reality sets in, the experience can go from traumatizing to frustrating and stressful. The effects of an injury accident can truly alter a person's way of life, and the worst part is that victims have typically done nothing wrong. The Herbst Firm understand that the long term effects can go far beyond physical pain. A victim can suffer through numerous other life altering consequences. Often accident victims will not be able to resume their normal lifestyle following a serious accident even if the pain from the injury can be controlled. Victims may not be able to return to their previous occupation due to physical limitations, and may not be able to participate in the same type of recreational activities. Serious accidents may cause a strain on personal and business relationships, which can result in debilitating mental stress and strain. Victims may also suffer increased levels of nervousness about doing things that once required no thought at all, such as driving, or walking along a sidewalk, or through a store. There is no way that anyone can undo the damage that a serious accident has caused, but the civil justice system exists to at least try to restore those affected to their normal lives.
The civil justice system allows a person to sue for monetary damages suffered as a result of another person's negligence. Many times an accident victim will be forced to sue the negligent party's insurance company. These large insurance companies have unlimited resources and can hire high priced civil defense lawyers and expert witnesses. While these civil defense lawyers retained by large insurance companies may be high priced, they typically lack the absolute dedication and fight of The Herbst Firm. The Firm will fight relentlessly to do everything possible to make our clients whole. While some lawyers may urge their clients to settle even if the client is unsatisfied with the settlement offer, our injury lawyers will keep fighting until our clients are satisfied. We will not try to convince our clients to quickly settle a case in order to achieve a fast and easy payout.
If a fair settlement is not offered by the insurance company or by the defendant, The Herbst Firm will not hesitate to fight for your rights at trial. Many attorneys are concerned about the enormous time commitment that a trial requires, but we are only concerned with achieving the best result for our clients. We also treat each and every case individually; we do not lump each type of injury accident case together. We understand that not all car accident cases are the same, and no two slip and fall accidents are alike. We do not send out generic fill in the blank demand letters to insurance companies, but rather we specifically tailor our demand letters to outline our client's injuries, and to suit our client's financial needs. We treat clients and their cases with compassion and empathy, and our only goal is to fight relentlessly to make our clients and their families whole. If you or someone you know has been injured in an accident, contact the
personal injury lawyers
at The Herbst Firm for a free consultation.