Howard County DUI Lawyer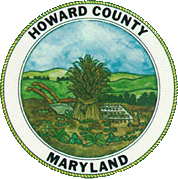 In terms of actual size, Howard County is the smallest county in Maryland. But what it lacks in actual size, the county makes up for in total population and economic significance on the state and national levels. Around 300,000 people call the county home, and thousands more commute into the county each day for work. It lies about halfway between Baltimore and Washington D.C., and was once thought of as a suburb of Baltimore due to the proximity of the major populated areas in the county such as Ellicott City. Recently though, the population has become concentrated further south to areas such as Columbia that are closer to Washington. Howard County gained national fame in 2011 when it official became the wealthiest county in America, and it continues to rank amongst the top five or ten today. But this does not necessarily mean that there are no criminal cases in the county, especially if you are factoring crimes such as DUI and drug possession.
County law enforcement is predominately handled by the Howard County Police Department who are known throughout the state by their all black police cars and black uniforms. The Maryland State Police also handles county law enforcement on the interstates and major highways such as the Columbia Pike and I 70. The county crime rate is much lower than the total crime rate in the state. In 2009 and 2010 there were less than half as many violent crimes per 100,000 of the population in the county than in Maryland as a whole. Violent crimes include homicide, rape, robbery, and aggravated assault. There were also far less property crimes such as theft and burglary in the county than in the state as a whole. There were about 30 percent less property crimes in the county than statewide. The three most common crimes in the county are without a doubt simple assault, drug possession and DUI. The rates of these crimes are similar the statewide rates, as police reported close to 3,000 assaults in the county in 2010. There were also about 1,100 drug offenses in 2010 including drug possession and drug distribution.
Drunk driving continues to be a major focus of the county Police, and as a result there are an increased amount of patrols and checkpoints. Between 2009 and 2010 the number of DUI cases increased by over 13 percent, from 1,367 to 1,548 and the county government has taken notice. For a county with only 300,000 residents, 1,500 hundred cases means that the DUI rate is 1 person for every 200 of the population. This is certainly a number that the county government would like to lower. The HCPD is using an increased presence out on the street to try to deter drinking and driving, and as with any crime, an increased motivation for cops can mean a tendency for wrongful arrests. The Herbst Firm's
Howard County DUI lawyers
are available 24 hours a day to offer a free consultation for your case. We are also experienced at handling county drug cases such as possession of marijuana and possession of marijuana with intent to distribute.