Baltimore County Criminal Defense Lawyer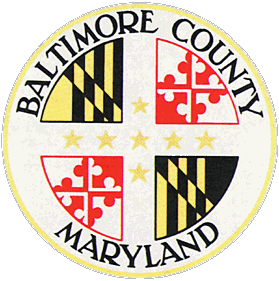 Baltimore County is one of the largest and most diverse counties in the state. There are numerous densely populated areas closer to the city and also thousands of acres of farmland. Most of the crime in the city occurs in the densely populated areas, but are still numerous reported incidents of crime in the more rural areas. The county has a total population of about 900 thousand residents that live in the many towns and neighborhoods. Towns such as Timonium, Reisterstown, and Catonsville may have defined borders, but they are not actual municipalities. These towns do not have their own fire departments and police departments, and therefore the county police department is responsible for policing the entire county. The county sheriff is a smaller, less visible law enforcement agency that is responsible for courtroom security, serving warrants, and is available for service of process duties. The Maryland State Police also patrols Baltimore County's interstate highways such as 695, 83, and 795.
Baltimore County's crime rate is lower than that of neighboring Baltimore City, but police still make thousands of arrests each year for various criminal violations such as DUI, drug possession, and burglary. There is a relatively low rate of violent crime in , but certain areas still have a number of robberies and assaults. While assault, especially domestic assault occurs in all areas of the county, robberies and firearm crimes typically occur in greater numbers in the communities bordering the city. The Herbst Firm is criminal law firm that represents clients charged with all criminal offenses. Benjamin Herbst has successfully defended clients charged with violent crimes such as robbery and assault, and also non-violent crimes such as DUI, drug possession, drug distribution, and burglary. If you or someone you know has been arrested, or charged with a crime by citation such as possession of marijuana, trespass, or driving on a suspended license, contact the Herbst Firm for a free consultation. Our
criminal attorneys
are available 24 hours a day to offer a consultation.
If you are arrested or cited for a crime, your case will likely be sent to one of the district courthouses in Towson, Catonsville, or Essex. The Towson district courthouse is located on Chesapeake Avenue in downtown Towson. The Catonsville district courthouse is located on Walker Avenue, near the entrance to UMBC, and the Essex courthouse is located on Kelso Drive. Criminal cases in Baltimore County are typically sent to the courthouse that was closest the arrest. In the case of a violation of probation, your case will be sent to the judge that first ordered the probation sentence. If you are indicted for a felony offense or charged by information with a felony, your case will be sent to the circuit court in Towson. Criminal cases in the county are handled differently than most other jurisdictions in Maryland. Judges and juries are notorious for being much tougher than city judges and juries. This is why it is important to retain a criminal lawyer with knowledge and experience practicing law in the county. Contact The Herbst Firm today for a free case evaluation at 410-207-2598.