Bethesda DUI Lawyer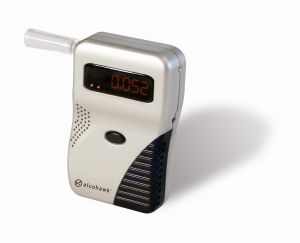 Bethesda is not the largest or most populated city in Maryland, or even in Montgomery County for that matter. But what it lacks in size and population, it makes up for in its place as one of the nation's wealthiest and most educated cities. Bethesda was recently named the most educated city in the entire country, with close to 80 percent of adult residents being college graduates, and half having graduate or professional degrees. It is also one of the wealthiest cities in the country with a median per capita income of close to $60,000 per year. Not surprisingly it is also one of the most expensive places to live in all of America. As of a couple years ago, the average price for a four bedroom home exceeded $800,000, which is good for tops in the state, and nearly double the cost of an equally sized home in other Maryland suburbs of Baltimore and Annapolis. Bethesda is expensive and well educated, and not surprisingly has a low crime rate compared to other similarly sized cities in the state. DUI is one example of a crime that does not necessarily occur at a lower rater here than other places. In fact, drunk driving cases are surprisingly common in the area. The Herbst Firm is a DUI law firm that services all of Montgomery County and its surrounding areas. We offer a free consultation about your case, and are willing to travel to meet with you.
There are a few reasons why DUI is actually quite common in Bethesda and its surrounding cities such as Potomic and Chevy Chase. It has a popular nightlife area with people of all ages, and the nightlife areas usually attract police officers by the handful. There is also a lack of nighttime public transportation around the downtown area, and many people are forced to drive in and out. Wisconsin Avenue is the main street that runs through downtown Bethesda and is also where many of the popular bars are located. Police also know that Wisconsin Avenue is one of the more direct routes in and out of Washington D.C., and cops will often hide out along the street waiting for suspected drunk drivers to leave D.C. Bethesda is not an incorporated city, and therefore it does not have its own police force. The Montgomery County police patrol the city and it surrounding areas, and they understand where and when most DUI cases occur. Chances are that you will not see a great deal of Montgomery police cars in the area during the day, but at night and especially weekend nights they seem to appear. If you have been arrested for drunk driving call the
Bethesda criminal lawyers
at the firm at anytime for a case consultation. We are available 24 hours a day, and if you call you will speak to an actual lawyer and not an answering service. We take DUI defense seriously and will fight to prevent the negative effects a conviction can have on a person's professional future.