Carroll County DUI Lawyer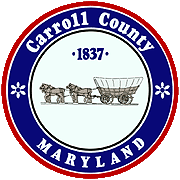 Carroll County lies directly north of Baltimore County, and borders the state of Pennsylvania. It is not the most populated county, but is considered part of the Baltimore Washington metropolitan area and its 8 million residents. Despite lying on the northern border of the state, it is only a 30 minute drive from Baltimore City, and a little over an hour to Washington D.C. The county is predominately rural, but the county has become increasingly suburban in the last decade. Populations in the city of Westminster, and the towns of Sykesville and Mount Airy have seen more residents migrating from more populated areas in the state. Some Carroll County residents even commute to work in the city, which has in part contributed to an increase in traffic on Interstates 795 and 695.
The county has dozens of unincorporated towns, but the largest city and the county seat is Westminster. It is an incorporated city that has one of the few police departments in Carroll County. Most of the law enforcement work in the county is carried out by the County Police Department, but the Maryland State Police, Sheriff, and the Westminster Police Department also have a presence in the county. Crime occurs at a lower rate than in neighboring Baltimore County, but there are still a significant number of DUI and drug arrests each year. DUI is one of the most common crimes, and drunk driving arrests are spread somewhat evenly throughout the county. Drug possession and drug distribution cases are fairly common as well, with the most common drug arrest being for marijuana. Heroin, cocaine, and meth are also present in the county. While violent crimes levels are relatively low in, there are still numerous incidents of domestic violence spread throughout the county.
If you have been arrested for DUI or drug possession, your case will initially be sent to the district courthouse in Westminster. Most drug possession cases are handled in district court, but due to the recent trend of rotating judges in district court, it may be advisable to have your case sent to the circuit court in. The circuit courthouse is just one block from the district courthouse. An experienced
Carroll County DUI lawyer
can explain this process in greater detail. It is important to retain an attorney with actual experience defending cases here, and we have that experience. We are also available 24 hours a day throughout the course of our client's cases and we always keep them informed. Our clients deserve nothing less than skilled and compassionate representation and our firm will offer both.