Hagerstown Criminal Lawyer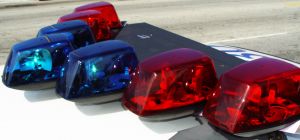 If you have been arrested for any crime in Hagerstown, the criminal defense lawyers at The Herbst Firm are prepared to fight for your rights, and for your freedom. We have experience defending cases throughout Washington County and specialize in drug crimes such as possession, and possession with intent to distribute drugs including marijuana, cocaine, and heroin. We also handle DUI cases, property crimes such as theft, and violent crimes such as robbery. The firm offers a free consultation where we can sit down and go over the defenses that may be available in your case, as well as explain some of the possible outcomes. We understand that our clients and their families live busy lives, and therefore we are more than willing to travel to meet with you. Our number one goal in every case is to protect our client's freedom by keeping them out of jail at all costs. We also realize that a criminal conviction can have a devastating effect on a client's future, and we fight to keep these convictions off our client's records through the process of expungement.
Hagerstown, nicknamed The Hub City, is the sixth largest city in Maryland, and one of the few incorporated cities in the western portion of the state. As a result of being incorporated, law enforcement in the city is predominately handled by the Hagerstown Department of Police. The Washington County Sheriff also handles some law enforcement duties in the city, and is responsible for courtroom security and running the county jail. The city's crime rate is comparable to similar cities across Maryland. The department of police keeps yearly crime statistics, and publishes these statistics regularly. The crimes are typically divided into two groups, violent crimes and property crimes. Unfortunately, the most common crimes of drug possession and DUI are not included in the published crime statistics. City and county cops make hundreds of drug and alcohol arrests each year but these arrests are not factored in to the crime rate. In 2010, the violent crime rate was actually much lower than in similar sized cities such as Salisbury, Cumberland, Frederick, and Annapolis. The property crime rate, which includes crimes such as theft, motor vehicle theft, and burglary, was slightly higher than the rate for Frederick and Annapolis but still much lower than Salisbury and Cumberland.
Due to its location along a variety of major highways such as Interstate 70, many people who are arrested or cited for crimes in Hagerstown do not actually live in the city. In fact, there are numerous Washington County drug and DUI arrests that are carried out by state troopers on I 70 and I 81. Our firm has represented numerous out of state clients from Pennsylvania, West Virginia, Ohio, and New York. We also represent clients that live in other areas of Maryland such as Baltimore and the Washington D.C. area. If you are arrested or cited for a crime, your case will most likely be sent to the District Court downtown, which was recently moved to a new building. Contact the
Hagerstown criminal lawyers
at The Herbst Firm anytime for a free consultation and let us start fighting for you immediately.