Montgomery County DUI Lawyer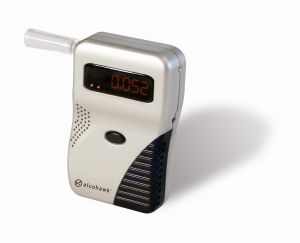 It should come as no surprise that Montgomery County has year in and year out has the most DUI arrests in Maryland. In addition, the county also boasts more traffic citations than any other, and probably more than most counties combined. There is a large police presence out on the roads, and there is a relatively low crime rate for such a large and densely populated area. Therefore law enforcement agencies have the time and effort to focus on traffic offenses in each of the six police districts. It is not hard for residents or anyone visiting the area to see firsthand that police in the area focus on traffic offenses. There are almost 100 speed cameras located throughout the county, which is far more than any other in the state. In addition there are numerous red light cameras. But it is not just speeding tickets and red lights that cops are concerned with here. Over the last decade police have really focused on DUI suppression and as a result make thousands of arrests each year. In fact, in 2010 there were over 3,500 DUI and DWI cases that were filed. That is almost one thousand more than any other Maryland county, with Prince George's and Baltimore counties registering around 2,500.
The
criminal defense lawyers
at The Herbst Firm are available 24 hours a day to discuss your pending DUI charge. Regardless of whether it is a first offense, second offense, or even a third, we will fight law enforcement and the state's attorney in order to achieve the best possible outcome in your case. We never try to convince our clients to accept a plea offer if there are better options. The majority of drunk driving cases are committed by first time offenders, and over half end up with a probation before judgment sentence. PBJ is available to any first time offender or repeat offender who has not received this type of offer for 10 years. A defendant who receives the benefit of a PBJ can be sentenced but will not be convicted. After three years, the defendant is eligible to have the disposition expunged provided that all the conditions are met, and there are no violations of probation. Many states do not allow a DUI defendant to plead guilty and at the same time avoid a permanent conviction, so many times this is a good resolution. But there are also times where the police did not conduct a legally sufficient investigation, and times where the evidence just does not add up to a conviction. We will analyze all the facts behind your case and file any type of motion to suppress or motion to dismiss that we feel is warranted. Even if the state is offering or recommending a PBJ there is never a guarantee that the judge will grant one, and it is for this reason that we explore every possible defense in our client's cases. We are available to meet with you in Rockville, Bethesda, Germantown, or any other area in the state that is convenient to discuss your case.