Montgomery County Theft Lawyer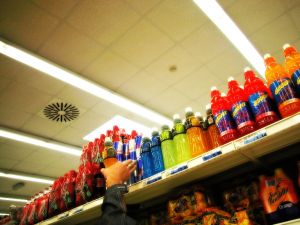 Theft is by far the most common type of crime in Montgomery County according to the County police department's crime statistics. To be clear, county police do not consider drug possession and DUI in their crime statistics. Overall crime in the county has been on the decline, as the number of violent crimes such as robbery and murder has dropped. Property crimes such as theft and auto theft have also been experiencing a decline, but the sheer number of incidents of theft is still high. In 2010, there were over 15 thousand reported incidents of larceny. Larceny is basically a general term for theft, including misdemeanor theft and felony theft. In the same year, the Police Department reported about 1,500 auto theft incidents. Last year, the larceny numbers decreased by about ten percent to 13.5 thousand reported incidents, and the auto theft numbers decreased as well by close to 20 percent.
A Large number of reported incidents of theft in the county mean that police are working to make arrests in these theft cases. Unfortunately when crime numbers are high, police tend to make an arrest, and ask questions later. If you or someone you know has been arrested for theft in Rockville, Silver Spring, or anywhere in the county, contact the theft lawyers at The Herbst Firm For a free consultation. Our
Maryland theft lawyers
have actual theft trial experience and will work tirelessly to prepare the best defenses in your theft case.
Montgomery County police do not divide up where incidents of theft occur when they release their annual crime statistics. For example there are no public statistics available to pinpoint the exact number of thefts in Rockville, or the number of auto thefts in Silver Spring. Rockville is the most populous city in the county, and along with Gaithersburg and Tacoma Park are the only incorporated municipalities in the county but the separate police departments of These three cities do not release theft and other crime statistics to the public on a regular basis.
If you are arrested for a larceny crime, your case will most likely be sent to the district court in Rockville or in Silver Spring. If the value of the stolen property was less than one thousand dollars then your case will stay in the district court unless you demand a jury trial. Theft under one thousand dollars is a misdemeanor under state law. If you are arrested for misdemeanor auto theft, your case will also be sent to either district court, and will not go to circuit court unless your lawyer demands a jury trial. Theft over one thousand dollars will generally be charged as a felony. If the value of the goods alleged to have been stolen is over one thousand dollars, your case may be set for a preliminary hearing or it may be sent to the grand jury for indictment proceedings. Contact a
Montgomery County theft lawyer
for more detailed information on how to proceed if you have been arrested or charged with theft or a related crime such as burglary or robbery. Our theft lawyers are available 24 hours a day for a free consultation.