Silver Spring Criminal Defense Attorney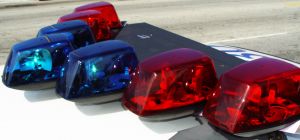 It may be a surprising statistic, but Silver Spring is actually the fourth largest city in the entire state of Maryland. It is not an incorporated city and does not have an autonomous government, which means local government services such as police and fire departments are run by Montgomery County. But Silver Spring is a distinct city with defined borders and functions like any other major city around the country. Its roughly 75,000 residents are some of the most educated and wealthy in the state and perhaps even in the entire United States. There are thousands of residents who make the commute each day to Washington D.C., and because of this, the city has earned the reputation as simply a suburb. While this may have been true in the past, the last 20 or so years have seen a boom of development in the area, and the business and money have followed. More workers call this area their place of employment than ever, as various companies have decided to open offices and even headquarters in the area.
Silver Spring is not a particularly large city, with a total area of about 8 square miles. The growing population of the city means that the population density has increased exponentially in the last few decades. But the crime rate in this area has not increased dramatically. On average, there are about 200 to 250 incidents of violent crime per year, and around 2,000 property crimes per year. These numbers translate to about 3 instances of violent crime for every 1,000 people, and 30 property crimes per 1,000 people. Violent incidents include the crimes of robbery, aggravated assault, and more serious offenses such as rape and murder, while property crimes include burglary, theft, and destruction of property. These are lower rates than some of the surrounding areas and much lower than the large urban areas of Baltimore and Washington. The statistics for violent and property crimes do not include the most common crimes that occur in Silver Spring, which are drug possession and DUI. Montgomery County Police make hundreds of arrests for drunk driving on the all of the major roads leading in and out of the city. These major roads include 495, which is known as the Capital Beltway, Georgia Avenue, New Hampshire Avenue, and the Columbia Pike or 29. County cops know all of the popular nightlife areas and focus their patrols on all of the places where DUI incidents including injury accidents are common.
County police also issue a large number of drug possession citations, and in some cases conduct arrests for these offenses. Marijuana is the most common drug in the area, but there are still a large number of CDS not marijuana cases that make their way to the Montgomery county court system. If you have been arrested or cited for any crime in Silver Spring or the surrounding areas, contact the
criminal defense lawyers
at The Herbst Firm for a free consultation. We are available 24 hours a day to advise you how to best handle your charges, and we will even travel to meet you wherever is convenient.