Car Accidents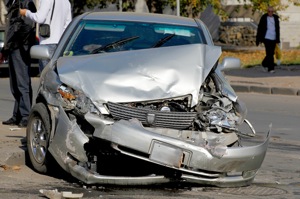 It seems that each year Maryland highways and side roads become more congested. Rush hour traffic now begins around 6 a.m. on the Baltimore and Capital beltways, and traffic is backed up on 83 and 95 at all hours of the day. This is a new reality that every motorist in Maryland must deal with each day. The unfortunate result of increased traffic on state roads is an increased number of car accidents. It is hard to drive 10 miles on the beltway or any state highway without observing a car accident on the side of the road. Car accidents can happen to anyone, regardless of how safely you may drive, and often these accidents will end up with someone being injured. Modern cars may have more safety features than ever, but they are also larger and faster, and as a result there is simply more potential for a car accident to result in a serious injury.
If you happen to be involved in an injury car accident due to someone else's negligence it is imperative to consult an experienced Maryland car accident lawyer immediately. You may have a claim for damages and this claim could lose value if you do not hire an attorney. Benjamin Herbst is an experienced car accident lawyer serving all areas of Maryland that can expertly handle your claim from day one. He is committed not only to achieving the best possible settlement or verdict for our clients, but also to keeping all clients informed each step of the way. The Herbst Firm is not a large-scale personal injury mill that passes cases from lawyer to lawyer, and only has a paralegal available in times of need. Benjamin knows that an injury accident can be a traumatizing and stressful experience but your damages claim will not be stressful in the hands of our lawyers. The Herbst Firm's lawyers will provide the attention and information you deserve, while working diligently to recover damages for your injuries.
The injuries that may result from a serious car accident can range from minor whiplash to paralysis, and some injuries are not immediately noticeable. The pain from these injuries can last a lifetime, and truly be debilitating. The damages from a serious car accident are certainly not limited to injury pain. Car accidents can place an enormous financial strain on all parties involved in the accident, and on and their families. Accident victims can be left unable to work with expensive medical bills pilling up. Injured motorists must also deal with the time constraints that physical rehabilitation requires. A skilled and experienced Maryland car accident lawyer like Benjamin Herbst will seek to have your medical bills paid for and handle all aspects of your case so that you have time to restore your life back to the way it was before the accident.
It is impossible to be fully prepared for a car accident, but knowing what to do if you are involved in an accident in Maryland is extremely important. The first and most critical action to take if involved in a car accident is to check on the health of everyone involved and to call the police. If immediate medical attention is not necessary, make sure you are stopped in a safe place, and call the police to report the accident. While waiting for the police to arrive begin to gather all available information about the crash, including the other party's insurance information. If you have a camera or an iPhone try to photograph the scene of the accident as best as you can. It also may help to write things down that you remember happening, or statements that the other party may have made. Be aware that the police and the other parties involved in the accident may be memorializing everything that you say as well. Try to give an honest and accurate report, and if you think that the other party did something negligent, do not hesitate to share your opinions with the accident investigator or police officer. Also keep in mind that Maryland is a contributory negligence state, and if you were at fault for the accident in any degree you may be barred from monetary recovery.
After the accident scene is stable, it is important for your potential claim for damages to immediately contact a Maryland accident lawyer. Benjamin can give you valuable advice about how to handle your automobile accident to best prepare for your legal claim. Do not give any statements to an insurance company or to the other party involved in the accident. You should speak to as little a number of people as possible about your car accident. The only people you should speak with are police, doctors, and your injury lawyer. One of the most important things to remember is to seek medical treatment at the onset of any sort of pain that is attributed to the accident. Even is the pain or discomfort does not show up for days, immediate treatment is absolutely crucial to maintaining a claim for damages. If a doctor prescribes a rehabilitation plan for your car accident injuries make sure you follow the doctor's orders. Insurance defense lawyers love to shift blame to an injured plaintiff who fails to diligently rehabilitate his or her accident injuries, but Benjamin will not let this happen.