Personal Injury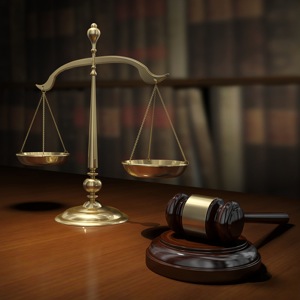 If you or a loved suffered an injury in Maryland caused by somebody else's negligence then you are entitled to receive compensation. Benjamin Herbst is a skilled and experienced injury attorney who will do whatever it takes to make sure this compensation is the highest dollar amount possible. Benjamin represents clients that are injured in a variety of ways including auto accidents, slip and falls and defective products, and he is never satisfied until his clients are completely at ease with the progress and resolution of their cases.
Car Accidents
Motor vehicles are the most common cause of severe injury in the state, as almost ever person ventures out on the roads and highways of Maryland daily. Cars have become much safer, but there are more out on the road and drivers are as distracted as ever. As a result the number of accidents has increased pretty significantly in the last 5 years. According to the MVA there were slightly less than 100,000 crashes statewide in 2014, but in 2018 there were almost 120,000. Victims of car accidents caused by distracted driving are entitled to recover damages for medical bills and for pain and suffering, and Benjamin Herbst is the attorney to assure this recovery is as high as possible.
Pedestrian Accidents
State law requires drivers to yield to pedestrians, but a distracted driver or a reckless driver typically doesn't see the pedestrian until it's too late. Being involved in a pedestrian accident is a terrifying experience, and the damages caused can be immense. Benjamin will fight for every penny that his clients deserve as a result of being the victim of a pedestrian accident.
Bicycle Accidents
Bicycle riders are entitled to their fair share of the road in Maryland, but often times automobile drives are either too distracted or driving too fast to give the proper care to bicycle riders. The streets in urban areas are clogged with traffic and drivers are trying to get to their destination as quickly as possible, which puts riders at risk of being hit. Even on weekend mornings when the roads are relatively empty, bicycle riders are at risk of being hit by speeding or distracted drivers. Benjamin will make sure that any victim of a bicycle accident receives the highest possible compensation from the driver who was at fault.
Truck Accidents
Serious injuries occur in almost half of all crashes, but this number is higher for accidents involving trucks and motorcycles. Truck accidents are extremely dangerous due to their size and lack of maneuverability. An accident involving a truck usually causes injury to more than one person, and the truck driver is often the least likely to suffer an injury. Commercial vehicles have large insurance policies because of the danger they present, and when his clients are injured Benjamin will go after the maximum amount under these policies.
Motorcycle Accidents
Just like pedestrians and bicycle riders, motorcycle riders have little protection when it comes to accidents, and often times their injuries can be worse. A helmet and proper skin protection can only do so much, as high impact crashes can cause permanent damage to even the most cautious of riders. Benjamin will fight tooth and nail to recover for each of his motorcycle rider clients.
Slip and Fall
Businesses routinely neglect to maintain their property in a safe and secure manner, and when an injury occurs they must be held responsible. Benjamin has successfully recovered from businesses such as stores and hotels due to dangerous conditions that cause injuries, and he will fight for the highest amount of recovery.
Defective Products
Are the products that line the shelves of our local stores actually safe for us to use? More often than we would like the answer to this question is unfortunately no. Large companies have a long history of putting dangerous products out there for us to buy, and when one causes an injury these companies must be held liable. Benjamin will take on the largest of companies to make sure his clients are compensated for any injury caused by a defective product.
Call Benjamin for a Free Consultation
Benjamin has two main goals in each and every case, no matter the type or severity of the injury. The first is to achieve the highest dollar amount for his clients, which he accomplishes by never giving in to the responsible party. Insurance company's profits are through the roof not only because they charge high premiums, but also because they try to avoid paying their fair share when the time comes. Benjamin relentlessly pursues the insurance companies on behalf of his clients, and never settles for a low-ball offer. The bottom line is that if his clients are not happy then he isn't. The second goal is to make sure his clients are kept in the loop each and every step of the way. Suffering an injury is stressful enough, but it makes it even worse if the process of recovering compensation is stressful as well. Speaking regularly to his clients and keeping them informed at all times is one of Benjamin's highest priorities. He provides all clients with his cell phone, and is never too busy to listen and provide detailed updates about the case. Some "injury mill" law firms treat their hundreds of clients as dollar signs rather than people, and access to an actual attorney is limited or practically non existent. Benjamin does not follow this model, and places a high value you on attorney client communication.