Personal Injury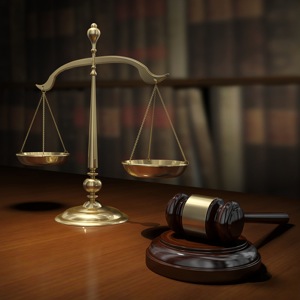 Most injury lawyers claim to offer aggressive and competent representation, but few can actually provide this type of service while treating their clients with compassion and dignity. The Herbst Firm will without question do both. And while some law firms may claim that client satisfaction is one of their main goals, at The Herbst Firm it is our only goal. We understand that suffering through your own serious personal injury, or an injury to a loved one can be one of the most trying and stressful experiences of a lifetime. Retaining a lawyer to seek financial compensation should not add to this stress, but rather should be the first step to healing the physical and mental wounds that were caused by the negligent party.
The effects of an injury accident go far beyond physical pain. Personal relationships can be strained, jobs can be lost, and medical bills can mount up. Each of these consequences is related to one another, and together they can lead to a snowball of further and further suffering. But retaining the right civil trial lawyer to begin fighting for you can put an end to the suffering. And by the right lawyer we don't mean someone who will forget about you as soon as you sign on the dotted line. While it's true that an injury lawyer's focus should always be on recovering the maximum amount money for his or her client, this does not have to come at the cost of treating the client like another number in the firm's bank account. From the moment we are hired until the case is over, and even in the months and years that follow the client receiving settlement money, we make ourselves available to our clients. We keep our clients informed, answer all their questions, and keep them involved. While we have the utmost confidence in our decision-making throughout the litigation process, we don't make any major moves without first informing our clients. There are numerous stories in the legal community about lawyers settling cases without their clients being fully on board, but this will never happen at our office.
Treating the client with respect and keeping them informed and involved is only part of an attorney's obligation. They must produce results. The insurance companies are larger and more powerful that ever. These insurance companies have the resources and the desire to play hardball, and any person who has suffered a serious personal injury should have a lawyer who is willing to do the same. While settling a case is often the easiest way to a paycheck, its not always the best decision for the client. The Herbst Firm has the confidence and the courtroom ability to decline an unsatisfactory settlement offer. The bottom line is that we will not hesitate to take your case to a judge or jury if you aren't happy with the settlement offer. We handle all types of injury cases from car accidents to slip and falls, and we can file lawsuits in any jurisdiction in Maryland. If you have been injured contact the firm for a free case evaluation at 410-207-2598. Benjamin Herbst is available 24 hours a day, and can set up a meeting wherever is convenient for you.