Criminal & Traffic Appeals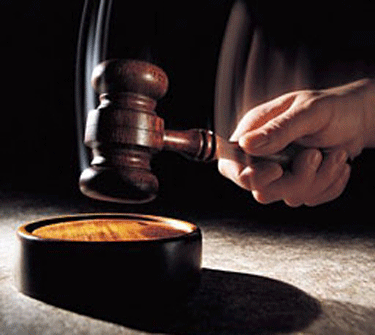 Just because you or a loved one has been found guilty of a criminal or traffic offense does not mean the fight is over. It's true that a criminal conviction can stay with you for the rest of your life, but in many cases this can be avoided by filing an appeal. There are a variety of ways to appeal a conviction, and most of these have strict time limits. Our advice to anybody who has been found guilty is to contact an attorney right after leaving the courthouse. There really is hope to overturn a wrong or unjust judgment, but a case will not be appealed on its own. The defendant and his or her lawyer have to take affirmative steps to start the process. The Herbst Firm is available 24 hours a day, 7 days a week to discuss whether you may have the potential for a successful appeal. The Firm offers this consultation free of charge, and if you decide to retain us we will give you an upfront and honest quote. There will never be hidden legal fees, and we always offer flexible payment plans. The following paragraphs will provide a brief overview of the appeals process in Maryland, but feel free to call us with any questions.
Criminal cases start out in the district court and are given case numbers based on when and were the alleged incident occurred. Traffic cases are listed by the citation number, and each separate ticket will have a different number. Misdemeanor cases and some theft cases will stay in the district court unless a jury trial is requested, while felony cases will be forwarded to circuit court or dismissed. If a case was disposed of by a trial or by a guilty plea in the district court, the defendant has automatic right to appeal to the circuit court within 30 days. The appeal must be filed in the district court, and when it is approved the case basically starts over from scratch. In legal terms this is called a de novo appeal. Keep in mind that the 30-day time frame is strict and includes weekends and holidays. If the 30th day falls on a weekend or holiday though, the next business day becomes the due date. A defendant who was convicted of any type of criminal or traffic offense in the district court can appeal, and the conviction becomes null void. Remember that probation before judgment or PBJ is not a conviction and may not be appealed to the circuit court except on limited grounds. So if you lost trial, or were forced to plead guilty after the judge denied a postponement request, or if you simply regret a decision to plead guilty it may all be fixed by taking the case to circuit court.
Another type of post-trial motion similar to an appeal is a modification of sentence. In this tactic, the lawyer is not challenging the legal finding of guilt, but rather is asking the judge to reconsider the sentence. This must be filed within 90 days of sentencing, and must be done in writing. Many judges will allow a modification to be filed but hold it in waiting or sub curia until the defendant completes his or her probation. This is a common practice in drug cases and first offender cases, and many times judges will strike the defendant's conviction after some time has passed. So even if you are convicted of a crime in circuit court there may be hope to preserve a clean record. Regardless of your charge, or where your case was tried, there is always the possibility of justice being served after the case is closed. Contact the Firm at 410-207-2598 to start the process today.