Out of State DUI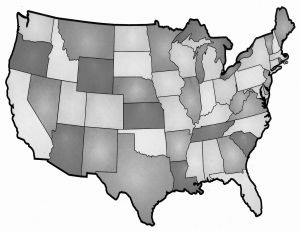 If you are a resident of another state, and have received a DUI in Maryland, contact The Herbst Firm for a free consultation about your case. Our firm specializes in defending out of state drivers that are charged with drunk driving. Regardless of whether you are a temporary resident with an out of state driver license, or if you are just passing through our state, we can fight your criminal charge immediately. The state has strict drunk driving laws, and possible sanctions for can include fines, points, loss of driving privileges, probation, and even jail time. Do not wait until your court date to contact a lawyer. The Herbst Firm has experience dealing with out of state DUI cases and we can start working on your case the day you are arrested. Just because you live out of state, does not mean that your out of state drivers license cannot be affected by an arrest.
If you have an out of state drivers license and are arrested here for drunk driving, your state's driving administration will be informed of your case relatively quickly. Your state may either suspend your license or prevent you from renewing your license. Either way, there is little likelihood that your driving privileges will not be affected unless you take action. All states in the country have access to a nationwide database and a hold will appear on this database if you have an open DUI in Maryland. This may prevent you from renewing your drivers license in any state, regardless of whether you have never been cited or ticketed for any infractions in your home state. The Herbst Firm can explain the specific driving consequences that you may be facing depending on where you reside. In some cases we can set up an administrative review hearing in your home state, and track if and when your out of state drivers license will be suspended.
If you are pulled over and suspected of drunk driving in, it is important to understand the state's laws. A police officer will undoubtedly request that you submit to a breath alcohol test to determine the approximate alcohol content of your blood. You are not required by law to submit to this test! Regardless of what the police officer says, he or she may not force you to submit to a breath alcohol test. In fact, the only time that a blood, breath, or urine test for drugs or alcohol is mandatory in this state is when there is an accident involving serious bodily injury or death. Refusing to submit to a breath alcohol test does not come without consequences, and may result in the suspension of your driving privileges for a longer period of time. On the other hand, submitting to a breath alcohol test if you have been drinking may make it easier for the state to prove your case. The
Maryland DUI lawyers
at The Herbst Firm never recommend that you submit to a voluntary breath alcohol test if you have been drinking any amount of alcohol. For a detailed consultation about your case call 410-207-2598 at any time. We will even come to meet you in your home state if you live in Virginia, West Virginia, Delaware, or Pennsylvania.