Suspended License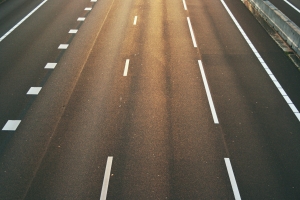 There are some places in the United States where a person can easily navigate through life without having to get in a car. Maryland is not one of those places. Although the state has made strides in the past decade in modernizing mass transit, the state is still way behind in providing a convenient and safe mass transit system. Driving has become more important now than ever, as people are living further away from their places of work, and traveling more as part of their work. This is exactly while having your license suspended by the MVA or by the court can have a huge negative impact on you life. The logic behind the crime of driving on a suspended license has always seemed backwards. You can have your license suspended for not paying traffic fines, but you cannot pay traffic fines without your ability to drive and earn money. The state laws are not headed for a change anytime soon, and in order to avoid a suspended license it is necessary to understand these laws. For a more detailed explanation of the state laws, contact a
traffic lawyer
.
Driving on a suspended license is grouped together with the crimes of driving on a revoked license and a cancelled or refused license. This crime is a misdemeanor, and for a first offense carries a maximum jail sentence of 1 year. For each subsequent offense, a person charged with driving on a suspended license faces up to 2 years in jail. If these maximum penalties seem harsh it is because they are, as you can serve as much jail time for driving on a suspended license as you can for a DUI, and much more jail time than for possession of marijuana. There are dozens of ways that a person's drivers license can be suspended. The most common cause of a suspended license is failure to pay traffic fines and citations. If a driver fails to pay his or her traffic ticket, the MVA may initiate a process to suspend that person's license. The only way to reinstate this type of suspended drivers license is to pay the balance of the fines plus a hefty reinstatement fee. State law also allows the MVA the ability to suspend a license if the driver has been convicted of moving violations so often as to indicate an intent to disregard the traffic laws and the safety of other drives. This section of the state law does not have specific guidelines, and basically grants the MVA a general power to suspend drivers licenses.
Thousands of people are arrested for DUI and DWI, and these crimes also carry mandatory license suspensions. A conviction for drunk driving can carry a mandatory license suspension ranging from 45 days to 180 days. State law also allows the MVA to suspend a drivers license for refusal to submit to a breath alcohol test, regardless of the outcome of the case. This license suspension for a refusal is 120 days for a first offense and 1 year for a second or subsequent offense. The state can also suspend a person's license for a violation of a drivers license restriction, for accumulating a certain amount of points, or for being convicted of a felony involving the use of a vehicle. With all the ways that the state can suspend drivers licenses it is no surprise that driving on a
suspended license
is such a common crime. If you have a suspended license or have been charged with with this crime, it is important to consult an attorney. The Herbst Firm handles criminal cases, as well as MVA hearings. Our lawyers will relentlessly fight to have your driving privileges restored, and get you back on the road legally.