Driving Without a License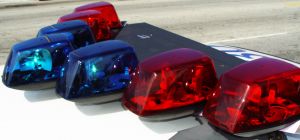 There are a ton of reasons why people drive without valid licenses, and some are completely reasonable. Public transportation in Maryland is far from efficient and sometimes there is an emergency situation where driving is an absolute necessity. But regardless of the justification a defendant in court will have a hard time trying to talk his or her way out of a citation. Judges simply are not interested in hearing the excuses from a defendant for driving without a license, and even if they care there are limitations about what a judge can do in traffic court. Judges are not permitted to simply dismiss a citation because the driver had a reasonable explanation for being behind the wheel, as only the state's attorney retains this power. If you or a loved one is charged with driving without a license an experienced lawyer may be able to negotiate with the state for a dismissal prior to court. Under section 16-101 of the transportation code all drivers must be licensed and the penalty for violating this law could be up to 60 days in jail and a $500 fine for a first offense. There may also be points assessed by the MVA for a conviction, which could make it even tougher to get licensed in the future. Any subsequent offense could potentially carry up to 1 year in jail, so the stakes are extremely high. Benjamin Herbst has handled hundreds of traffic citations in all Maryland courts and is committed to securing the best possible outcome in all of his client's cases.
Do not assume that you will be found guilty just because you have received a citation for driving without a license. There are a variety of defenses that a lawyer can use at trial, and there will always be an opportunity to negotiate with the state beforehand. Even if you do not have a license a police officer must still have probable cause to pull you over. This is not something that the courts take lightly and if the officer is trying to create some sort of probable cause after the fact it will be exposed on the stand. There are also numerous cases where police officers write citations for a person who is in the driver's seat of a parked car, when the law requires evidence of driving or attempting to drive. If argued correctly either of these issues could result in your citation being thrown out. Benjamin will examine all aspects of the traffic stop in your case to see if there is any possible way to legally challenge it. He will conduct a thorough examination of all the facts surrounding the stop including taking pictures of the area and speaking with the officer and other potential witnesses prior to trial. Even if the stop was valid there may be a way to convince the prosecutor to reduce the charges to payable citations or drop them entirely. Call Benjamin at 410-207-2598 to discuss your case at anytime. The Herbst Firm offers flexible payment plans and will try to accommodate potential clients with all types of tickets including driving on learners permit or without proof of valid insurance or registration.