Open Container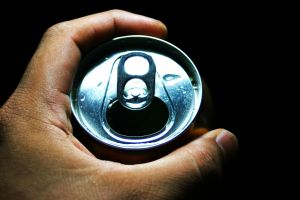 Possession of an open container of alcohol can permanently appear in public records, and on a Maryland driving record. Despite the fact that in most places possession of an open container of alcohol is not a criminal offense, and cannot result in a criminal conviction, this offense can still have a damaging effect on a person's reputation and background. A conviction for this violation is visible in an online judiciary case search, and is also visible on a driving record. It is important to understand that just because an open container violation may be civil offense it should not be taken lightly. If you have been cited for a violation, you have the right to representation by an experienced criminal lawyer. Because you are entitled to put on the same type of defenses in an open container cases as in a criminal case, a criminal lawyer may be able to have your violation dismissed.
We mentioned above that most open container cases are not criminal violations. This is because under state law the offense is a civil violation or CV. But in certain municipalities the laws may be different. Ocean City is one example of a city that has its own code, and whose laws can be more strict than state law. As of a few years ago an open container citation in Ocean City is now a jailable offense with a maximum penalty of 90 days in jail and a $500 fine. So, it is true that a police officer can arrest a person for having a beer on the street or a glass of wine on the beach or boardwalk. Police often look for patrons coming out of popular bars, or even focus on teenagers or adults passing cups or bottles back and forth to each other out in public. The officers are trained to look a person drinking alcohol in a different type of container, such as pouring some rum in a bottle of Coke.
Regardless of whether it is civil or criminal, the defendant in an alcohol violation case is entitled to put on his or her own witnesses, and to cross examine the State's witnesses. The State's burden of proof for a violation is the same as in any criminal trial. A defendant will enter the same pleas that are entered in criminal cases, and may be found guilty or not guilty by the judge. There is also the possibility that a defendant may be placed on probation before judgment. Successful completion of probation may result in the case being eligible to be expunged. Contact a Maryland open container lawyer for more detailed information about this offense, and the possible defenses that may be available.
A driver of a motor vehicle may only receive a citation for possession of an open container of alcohol that he or she has actually possessed. In other words, if a passenger is drinking alcohol in the car, the driver will not automatically be liable. Typically when the driver is cited for this offense it is in addition to a DUI arrest, but there are cases where a driver can be pulled over for a traffic infraction and receive a ticket as well. Possession of an open container of alcohol by the driver of a car is both a moving violation and a traffic that may negatively affect car insurance rates, and can affect driving privileges. If a passenger is cited for an alcohol violation, the offense is legally called consumption of alcoholic beverages, which is not a moving violation or a traffic violation.
Possession of an open container, and consumption of an alcoholic beverage are common offenses that may seem harmless, but can absolutely have a lasting negative effect. Do not take these offenses lightly just because most are civil infractions and not criminal charges. Even CV cases are prosecuted just like criminal cases, and can appear in the public record just as criminal cases do. If you or someone you know has been ticketed for an open container, or any other alcohol violation contact The Herbst Firm for a free consultation.