Assault With Intent to Rob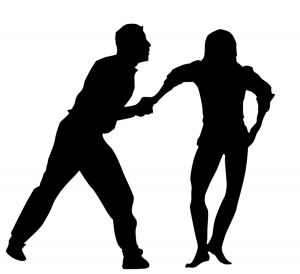 Assault is a crime that can accompany other more serious crimes, each of which has specific definitions and elements. This particular crime requires that the prosecutor prove three separate elements in order to sustain a conviction. The first two elements simply require identification of a victim and identification of the defendant. The third element requires the state to prove that the defendant committed an assault with the intent to carry out a robbery. The jury instructions define assault as an intentional attempt by force or violence to inflict injury upon another person coupled with the apparent present ability to inflict such an injury. This act may also include intentionally placing the victim in reasonable fear of immediate physical harm. In other words the victim does not actually have to suffer a physical injury. A conviction was upheld by the appellate court when a defendant walked behind the victim and stated "do you want to die" as the defendant placed his hand in the victims pocket. The victim was not actually injured, and the defendant never accomplished his goal of completing the robbery, but the conviction stoop nonetheless.
The Maryland jury instructions specifically state that the mere use of threatening words alone does not constitute an assault. There are hundreds of reported incidents where all that occurred was a threat unaccompanied by any sort of conduct that would legally put the victim in reasonable fear. Unfortunately many of these cases are result in a defendant being arrested and sometimes even convicted. It is up to a defense lawyer to make an argument that the conduct simply amounted to a verbal threat. Although the burden of proof is always on the state, the onus typically falls on the defendant to prove to the prosecutor, judge, or even the jury that there was no assault. This is not the way the justice system is designed, but sadly this is how many of these cases end up playing out. This is one reason why you should never face a criminal charge without being represented by an experienced
criminal lawyer.
You simply have to have somebody fighting in your corner to avoid an unjust outcome or wrongful conviction.
Assault with intent to rob does not require proof that the defendant actually carried out a robbery. It is sometimes a defense to this charge that the defendant did not intend to keep the property or if the property was taken under a good faith claim of an ownership interest. This defense is often relevant in domestic violence disputes, or disputes between neighbors and friends. This crime is part of three crimes classified as aggravated assault, which include acts when a defendant threatens a victim to further a murder, rape, or robbery. The Herbst Firm handles all types of assault cases in Maryland, and are available 24 hours a day to discuss your case. We are available to meet with you at our main office in Baltimore, or to travel to meet you in your area.