Business Regulations Violations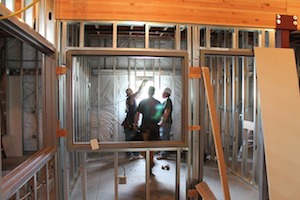 When most people think of crime and criminal justice the first things that typically come to mind are offenses involving drugs, theft, and violence. We hear about these types of cases on the local news, and even watch the numerous television drama shows about them. There is a certain familiarity with these traditional criminal offenses, even for those who have never personally been involved, or known someone who has been involved in these types of cases. But under Maryland law there are hundreds of other violations that may be classified as crimes. And many of these violations are not listed in the criminal laws section of the state code. For this reason we often encounter people who have been charged with certain violations, which they had no idea were criminal. Many times it's only after the sheriff serves charging documents that people realize they are now a criminal defendant, who faces an accusation that could potentially carry a jail sentence. The business regulation section is an example of a section in the state code that describes dozens of criminal violations with serious potential consequences. If you or a loved one has been charged with a business regulations violation the stakes are simply too high to show up in court without an attorney. Benjamin Herbst has handled numerous business violation cases, and is ready to fight for the best possible outcome in your case. He can explain the charges and listen to your side of the story, and then negotiate for the best possible resolution before the case goes to court. If a satisfactory resolution cannot be reached, he is always prepared to take on the state at trial. Contact Benjamin at 410-207-2598 for a free consultation about your case at any time.
The business regulations section of the Maryland code has hundreds of different laws, and violating some of these laws can have criminal consequences. The most common violations involve building and contracting. Acting as a contractor or subcontractor without a license is perhaps the most common, and a violation of this section is a misdemeanor that carries a maximum $1,000 fine 6-month jail sentence for a first offense. Repeat offenders face stiffer potential penalties. Other builder related violations include abandonment or failure to perform a contract, which is also a misdemeanor with a 6-month maximum penalty. There are also crimes for fraud and misrepresentation to the Department of Labor, Licensing, and Regulation or DLLR. The business regulations section has other laws that target specific professions. Some examples of these are laws governing charitable organizations, athlete agents, locksmiths, pawnbrokers, and scrap metal dealers. There are also a host of business regs on horse racing and gambling, and HVAC and refrigeration contacting. Most of the potential criminal violations of these laws center around doing business without a license, and all have potentially devastating consequences. And we are not necessarily talking about jail time, but also heavy fines, permanent criminal convictions, and prohibitions on conducting future business. Being charged with one of these offenses should definitely not be taken lightly. But on the contrary, an accusation is by no means a hopeless situation. An experienced lawyer can guide you through the process, and assure that you can put it behind you with no permanent consequences.