Drug Crimes on School Property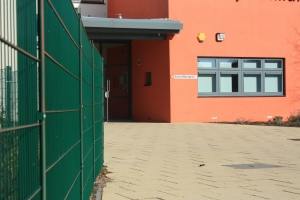 There are various factors that can enhance the punishments of certain crimes under Maryland law. For example, almost any crime committed with a firearm will result in an increased maximum jail sentence, along with possible minimum mandatory time. Possession of a firearm during the commission of a crime is an obvious enhancer, and many times the defendant is aware of the possibility of getting slapped with a minimum mandatory sentence. But there are certain facts that can greatly enhance the maximum punishment for a drug crime that are not so obvious. One such fact is if the drug crime was committed on or within 1,000 feet of school property. We have seen dozens of defendants hit with this enhancer that had no idea they were on school property, and many of these defendants were actually much more than 1,000 feet away but were still charged. There are a few crimes that fall under this law, including drug distribution, manufacturing, and possession with intent, and the penalties are extremely harsh. A first time offender of this law faces a felony with a maximum 20 years in jail, and a second or subsequent offender faces up to 40 years with a 5 year minimum mandatory sentence, which may not be suspended by the judge.
The law defines school property as any property leased or owned by an elementary or a secondary school, and also includes school vehicles such as buses. The law does not state that the school has to be public. In addition, it is not a defense to that school was out of session, or that the property was not being used for school purposes at the time of the crime. In fact, many times arrests for this crime are made at or near sporting events, concerts, and dances. In order to prove that the crime was committed within 1,000 feet of the property, the prosecutor will actually introduce maps and measurements. In other words, it is not sufficient for the police to give an estimation of the distance.
There are various defenses to a crime such as possession of a controlled substance with intent to distribute on school property. Each of these defenses should be discussed in detail with an experienced
defense lawye
r who has handled these types of cases. The Herbst Firm is ready to fight each and every aspect of the state's case, and we will explore all available defenses. Depending on how the police made the arrest, there may be a motion to dismiss or a motion to suppress evidence that we can file. In the past, Benjamin Herbst has successfully challenged the 1,000 foot distance requirement, and whether the property was actually a school under the law. The stakes are simply too high with this crime to walk into court without skilled representation. If you or a loved one has been charged with any drug crime on school property, we are available 24 hours a day for a free consultation. We are willing to travel statewide to discuss the specific facts surrounding your arrest.