Failure to Leave a Public Place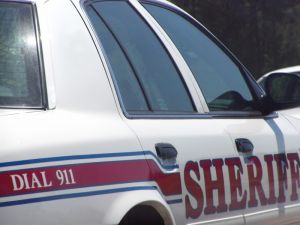 Maryland has a variety of different property crimes with similar legal definitions. Two of these similarly defined crimes are trespassing and failure to leave a public building or grounds. The difference between these two offenses is not a complicated one though. The trespass laws prohibit a person from entering public or private land. There are numerous specific crimes under the umbrella term of trespass and each of these specific offenses carries the same maximum punishment for a first time offender, which is a misdemeanor conviction and a 90 day jail sentence. These maximums are rarely imposed on a first time offender, and if handled properly an experienced lawyer may be able to get the charges dropped entirely. The same is true for the crime of failure to leave public grounds, only the maximum punishment for this crime is higher.
Upon conviction for failure to leave, a defendant faces a maximum sentence of 6 months in jail. There is no logical explanation for why this penalty is twice as much as all the trespass charges, but many of the penalties for our state statutes lack logical explanations. Keep in mind that this charge only applies to public places including parks, government buildings, schools, and sometimes malls. There are a variety of elements that the state must prove in order to sustain a conviction for this charge. The state must have evidence that the person had no lawful business in the public place and that the person was told to leave by a government official, security guard, or authorized employee. If the public place was open at the time the person was told to leave then the state must prove he or she was being disruptive and disturbing the normal course of business. This crime does not apply to private businesses such as bars, restaurants, and concerts. If a person is arrested for refusing to leave a private place then he or she will most likely be charged with disorderly conduct. Failure to leave a public place would not apply in this scenario and if you or a loved one is wrongly charged, The Herbst Firm will fight to have the case dismissed.
Benjamin Herbst has handled numerous trespass, failure to leave, and disorderly conduct cases. Benjamin understands that many times an arrest is made or citation is issued as a result of flaring tempers, and many times it is a truly isolated incident. Having a criminal conviction, no matter how minor the charge may be is something that can scar a person for the rest of his or her life. Our main goal in any criminal defense case we take on is preventing this from happening. We'll fight for a dismissal in your case and then file all expungement papers completely free of charge so that your name will be cleared. Contact the Herbst firm today to set up a free consultation at our office, or to schedule a time for us to come out and meet with you.