Prescription Fraud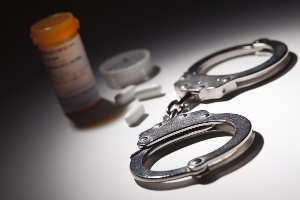 In the last decade the popularity of prescription narcotics has skyrocketed. Doctors are writing more prescriptions for painkillers and other controlled substances than ever before, and the pharmaceutical companies and the pharmacies themselves are cashing in. Most people who take these type of drugs are doing so under the legal care of a physician, but a large illegal market for pills has developed. In the 90's it was almost unheard of to illegally buy and sell pharmaceutical drugs on the street. There just was not a demand due to the availability of cheap heroin, cocaine, and other drugs. At some point in the last ten years an enormous demand began to develop for painkillers such as oxycodone, morphine, and anti anxiety medication such as Xanax. For a variety of reasons heroin became more expensive and risky, and dealers and users found a cheaper and easier alternative in painkillers. Not surprisingly, prescription fraud arrests have increased statewide and around the country. Here in Maryland, this crime is officially called false prescription, and is felony punishable by up to five years in jail.
Prescription narcotics were easier to obtain because distribution remained largely unchecked by law enforcement for years. In addition, the state medical board lacked the will or authority to accurately track and monitor the amount of pills that were being bought and sold. The narcotics became cheaper as a result of many of the most popular drugs going generic. The combination of easy and cheap produced the current trend, but now law enforcement is catching on. Cops are much more aware of the ways which people try to obtain narcotics without being under the good faith care of a physician. Doctor shopping has always been a crime, but now a main area of focus for state and local law enforcement. Cops are also on high alert about the popularity of fraudulent prescriptions. It is common now for police detectives to visit pharmacies around the state to educate employees about the signs of a false prescription. The tell tale signs of a fake script are now common knowledge, and it is no longer a secret that the phone numbers on the actual paper may be linked to a cell phone of someone impersonating a doctor. Pharmacists who once didn't think twice about filling a narcotic script are now scrutinizing each and every one.
Some pharmacies may still fill just about any prescription, but most are beginning to turn customers away at any sign of fraud. Others are now taking the next step and confiscate the actual paper script and call the police. Doctors are also becoming more cautious and cooperative with police. Keep in mind that under Maryland law, the medical information that is given to a doctor in the course of obtaining a false prescription is not privileged, and will forwarded to police. Cops cops will typically follow up on any fraud investigation involving pills and the state's attorney treats these cases seriously. Depending on the jurisdiction, even a first time offender could be facing significant jail time for this crime. If you or someone you know has been arrested for possessing or using a false prescription, contact The Herbst Firm for a free case consultation. Our drug crime lawyers have experience in fraud cases and doctor shopping, and are ready to take on the police and the state.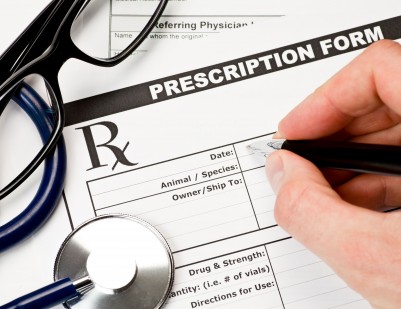 There are a variety of crimes having to do with prescriptions drugs, and all have become more common in the last few years. Cops are on high alert, and are making arrests in large numbers across the state. The root of prescription drug crimes comes from the popularity of the actual drugs. Users of painkillers such as Oxycodone and Vicodin, anti-anxiety medications such as Valium and Klonopin has continued to increase, but these medications have become increasingly harder to obtain. As a result of increased law enforcement attention, doctors are more reluctant to write scripts for these drugs, and some pharmacies are even turning new customers away. Often those with legitimate needs for these drugs are finding it harder and harder to renew or refill their prescriptions. Each of these factors has led to an increase in prosecutions for the possession of counterfeit prescriptions.
Maryland law makes it a criminal misdemeanor to possess or help someone obtain a fake prescription. This statute is actually located in the fraud and counterfeiting section of the state code, and should not be confused with a similar law that is located in the drug crimes section. The counterfeiting law carries a maximum jail sentence of 2 years, which is less than the five-year max under the drug crimes law governing false prescriptions. Many defendants who are arrested for this type of offense are charged with both, but only one count can legally be pursued for each offense. Benjamin Herbst has represented hundreds of clients in drug crime cases, included cases for counterfeiting prescriptions, doctor shopping, and possession of narcotic drugs. He firmly believes that no person should serve a day in jail for a non-violent drug offense, nor should anyone suffer the permanent consequences of a criminal conviction. The Herbst Firm's two main goals in all cases are to avoid jail and to avoid a conviction. The percentage of cases where we can achieve both is exceptionally high because we never stop fighting for the best possible result.
There are many lawyers in the state that say they can handle criminal defense cases, but few have been practicing criminal defense from the day they starting practicing law. Defending criminal cases is what we do. And by defending we don't mean showing up and accepting the first plea offer that the state's attorney throws on the table. Each criminal defendant is entitled to a competent defense attorney, but there is more to defending someone's rights that just showing up. Defending requires passion and belief that justice will not be served without a fight. Whether you have been arrested for possessing a counterfeit prescription, trying to obtain a fraudulent script, or even unlawful possession of a prescription drug Mr. Herbst will take on the state and the police in order to achieve the best possible outcome. He is available seven days a week to discuss your case at 410-207-2598. The Firm offers competitive legal fees and payment plans in every case, no matter how complex. In addition the Firm never charges extra for jury trial demands, motions, or for going to trial. Contact us today for a free consultation.