School Attendance Violations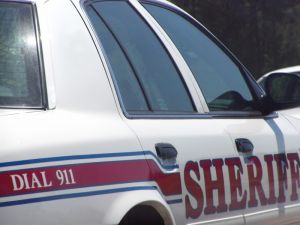 Maryland has a detailed education code that includes truancy laws, which require all children to regularly attend school from the age of 5 to the age of 17. In order to enforce this rule lawmakers created criminal statutes, which give the state the power to fine or even jail parents or guardians if their child is not attending school. These laws can be extremely harsh, and unfortunately they are often abused by various school boards. If you or a loved one has been charged with an education code violation because of a school attendance violation it is extremely important to contact an experienced and knowledgeable attorney. This is a very specific and unique area of criminal defense, and Benjamin Herbst has the experience necessary to achieve the best possible results in each school case.
The main criminal school attendance or truancy violation is listed in under section 7-301 of the educational code. This law applies to all children over the age of 5 and under the age of 17, but there are numerous exceptions. Among these exceptions are children that have already obtained a GED, are enrolled in alternative educational programs or trade schools, are enlisted in the military, have mental or physical disabilities or are a danger to others. In certain circumstances children can also receive a waiver from the superintendent, which he or she can issue for good cause. The exceptions leave much up for interpretation, and a good lawyer will be able to tell if a dismissal for falling under an exception is realistic.
Violations of section 7-301 can call for a variety of punishments, but the idea is to push for a dismissal before the case ever ends up in court. There is often an explanation for why a child is not attending school, and many times the school board and or the school itself is just too lazy to work with the parents to create a solution. There are numerous cases where the board was just too quick to request truancy charges against the parents, and these are truly unfortunate situations. The stakes are high with these cases, and often the defendants have no prior criminal record. A person who deliberately causes a child to miss school, or harbors or cares for a child who is cutting school could face up to a $500 fine and 30 days in jail. This means that a person can be charged regardless of whether the child is legally their own. A parent or guardian who fails to make sure their child regularly attends school faces up to ten days in jail and a $50 fine for each day of school missed by the child. A second offense carries 30 days in jail and a $100 fine for each day missed. All of these violations are misdemeanors, and upon conviction could cause someone to have a permanent criminal record.
Regardless of why these charges are filed they need to be handled properly by an experienced attorney who can get them out of the criminal justice system. Even if it seems like a simple misunderstanding, once the case goes to court there are huge risks involved. Do not gamble with the possibility of a criminal conviction, fines, and jail time. Contact Benjamin today at 410-207-2598 for a free consultation about your school attendance case.