Unauthorized Removal of Property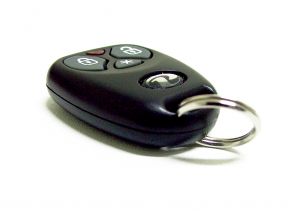 The main theft page on the firm's website states that the Maryland laws for these crimes are complex, and can be confusing. The crime of unauthorized removal of property is a prime example of just how confusing the state laws can be. This is an entirely separate crime from standard theft, and it is unique because the dollar value of the item alleged to have been taken is irrelevant. The unauthorized removal law also carries an extremely unique and harsh minimum mandatory jail sentence. It is one of the few misdemeanor crimes in the state, and even in the country, which carries such a sentence. Upon conviction for this crime, a defendant faces a minimum of six months in jail and a maximum of four years. There is also a peculiar maximum fine of $100 and minimum fine of $50. If a defendant is found guilty of this offense, he or she will also be ordered to return the property or to pay full value of the property if it cannot be restored. One thing to keep in mind is that this charge only applies to certain types of physical property. The list includes, vehicles, motor vehicles, vessels (any boat), or livestock. Money and standard goods such as electronics or jewelry are not included in this particular law. The unauthorized taking of anything other than the listed items will typically result in a standard theft charge, which regardless of value does not carry a minimum mandatory jail sentence.
Many defendants are caught off guard when they hear about these minimum mandatory penalties, and without the right legal representation the jail time could prove to be a harsh reality. The Herbst Firm has represented clients charged with the unauthorized removal of property, and understands the how to prevent the mandatory sentences from being imposed. We will fight to have your charges reduced or dismissed by filing various evidentiary motions and negotiating with the state's attorney's office. Keep in mind that the prosecutor has to prove each and every element of this charge beyond a reasonable doubt. This means that there has to be evidence that the defendant actually took the property from the custody of the rightful owner. It is not enough that the defendant was simply in possession of a stolen boat, car, or animal. We have seen cases where innocent parties were charged with this crime for simply having a stolen car or boat on their property. In some cases the defendant had no clue that the car was stolen and simply received the car to perform mechanics work on it. Unfortunately police officers tend to look for the easiest way to close a case, and this can result in an innocent third party being charged with a serious crime. Do not gamble with your freedom by walking into court without an experienced defense attorney! We are standing by to offer a free consultation about your case and which defenses would best be suited to you. In addition, Mr. Herbst will travel to meet with you or a loved one wherever it is convenient to discuss your case.