Possession With Intent to Distribute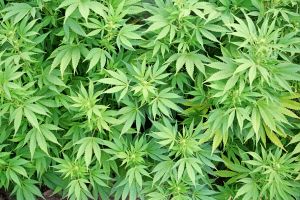 Possession with intent to deliver is often one of the most overcharged crimes on the books. Police officers know that there is a enormous difference between arresting someone form drug possession and arresting someone for drug possession with intent to distribute. These officers have the power to stretch the law to encompass possession with intent when in reality the only crime that may have occurred was a misdemeanor possession crime. In misdemeanor drug possession cases, a Maryland possession with intent to distribute lawyer can often secure a STET, dismissal or a probation before judgment offer for a first time offender. Drug possession cases are easier to expunge if certain conditions are met, and may have less of an impact on a person's criminal background. Simple drug possession cases are also handled in district court where the prosecutors often have less experience than circuit court lawyers, but are also sometimes less willing to dismiss minor charges.
On the other hand, possession with intent to distribute is a felony than may carry much harsher plea offers and in some cases may include charges that carry minimum mandatory jail sentences. The state laws on possession with intent to distribute are extremely vague, which can leave a police officer open to make his or her own decision about when the crime has taken place. The Maryland statute reads that possession with intent may be charged if a person is found in possession of a sufficient quantity of a drug to reasonably indicate under all circumstances an intent to distribute or dispense. There are no exact guidelines for this law as far as weight, packaging, and appearance of the drugs. The possession with intent to distribute law leaves defendants and criminal lawyers alike asking a variety of questions. For example, what does the word reasonable actually mean as it pertains to the possession with intent law? Unfortunately there is no real answer to this question, and often times it depends on the drug at issue. With common drugs such as heroin and Oxycodone the police will often charge PWID if they find 10 or more gel caps or pills, but we have seen cases where the cops charged with even less. In marijuana cases the police typically won't charge a person with PWID for less than an ounce unless it is broken up into small baggies, and there is other evidence such as a scale and cash. Law enforcement may also charge PWID when a person is found to have marijuana plants in his or her home, but the more common charge in this scenario is manufacturing. Maryland drug crime s lawyer Benjamin Herbst has successfully represented defendants for allegedly possessing with intent to distribute heroin, marijuana, cocaine, crack, prescription pills, MDMA and fentanyl, and is standing by to fight for you. He knows how to cross examine police officers at trial, and has also won countless motions to suppress evidence due to illegal stops, searches and/or seizures.
Possession with intent to distribute is without questions the most common drug felony in Maryland. The penalties for a conviction depend on the type of drug at issue and also the defendant's prior record. As of January 1, 2023, Maryland laws regarding PWID marijuana changed in preparation for legalization. The maximum penalty is now 3 years in prison and a $5,000 fine, and the offense is classified as a misdemeanor. A person cannot be charged with possession with intent if he or she is found with less than 2.5 ounces and there is no other evidence of distribution according to Maryland 5-602(b). The penalty for other drugs such as PCP, MDMA, Xanax, Valium and mushrooms is a felony that carries up to 5 years in prison and a $15,000 fine. The penalty increases significantly if any schedule 1 or 2 narcotic is involved, which commonly include heroin, cocaine and prescription pain killers such as Oxycodone. The penalty for PWID narcotic is up to 20 years in prison upon conviction. While few defendants would ever fact the maximum, the Maryland sentencing guidelines for PWID narcotic cases call for substantial higher sentences, and even those with minor criminal records could face the possibility of prison time. Anyone with a moderate or major record will be subject to guideline range that includes prison time even at the bottom. Any time that fentanyl comes into play the defendant faces an additional 10-year penalty that may run consecutive with the other PWID counts. This rather new law was designed to combat what lawmakers have deemed a top drug enforcement priority, regardless of the fact that many street level dealers are unaware they are actually possessing or distributing fentanyl.
Lawmakers have done away with the mandatory penalties for repeat PWID convictions, but any defendant with a prior offense faces the legitimate prospect of a lengthy prison sentence if convicted a second or third time. Benjamin has successfully represented first-time offenders and repeat offenders alike, and is committed to exploring every possible defense. He does not back down from the state, and will not hesitate to go to jury trial if the situation calls for it. Contact Baltimore drug crime lawyer Benjamin Herbst today at 410-207-2598 for a free consultation about what defenses may be available in your case.