Second-Degree Burglary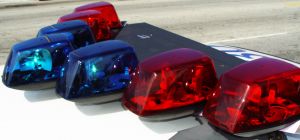 When one describes the act of burglary he or she typically refers to breaking and entering with the intent to steal something. If the breaking and entering occurs at someone's home or dwelling than the act can be classified as a first degree burglary. This is the most serious type of breaking and entering crime with maximum penalties of up to 25 years in prison if violence is involved, but it is not necessarily the most common. Many home invasions are carried out by a defendant who is familiar with the home they are attempting to steal from and who knows when the occupants are home and away. A home burglar who is not familiar with his or her target runs the risk of encountering an occupant inside, which could be an extremely dangerous proposition. Thankfully this type of crime is relatively uncommon in comparison with other criminal acts.
If a burglar wishes to avoid the risk of encountering an individual during his or her heist then the safest bet is to target a store or commercial building with set opening and closing hours. Overnight security is extremely expensive, and most businesses are not able or willing to bear the expense. High end shopping plazas and malls typically maintain overnight security because the cost is spread over numerous tenants. But stand alone shops or small shopping centers just don't have the resources, and are left vulnerable during the overnight hours. This is exactly why storehouse break ins are so common, and keep midnight shift police officers busy in even the most affluent areas. In Maryland the act of breaking and entering a storehouse with the intent to commit a theft, a crime of violence or arson is classified as burglary second degree under statute 6-203(a). Most incidents fall under theft, as people rarely break into a store to commit an act of violence, and arson is also a relatively uncommon crime (but still a serous charge that the Firm defends against). Any person convicted of second degree burglary under 6-203(a) faces a maximum penalty of 15 years in state prison. Like most states, our state also provides an additional statute with a higher maximum penalty for those convicted of breaking and entering with the intent to steal a firearm. In Florida for example a defendant an face life in prison for committing an armed burglary, but under 6-203(b) of the Maryland code a defendant faces up to 20 years jail time plus a $10,000 fine for burglary second degree involving a gun. Keep in mind that he or she can be charged with multiple counts for each gun stolen, thus raising the maximum punishment significantly if the sentence is consecutive. Gun shop burglars, who according to the ATF are more numerous than ever, may also be prosecuted federally as this type of crime is something the Feds have emphasized.
If you or a loved one has been charged with burglary in the second degree it is absolutely necessary to secure an experienced lawyer who will not back down from state or federal prosecutors. Benjamin Herbst has successfully defended dozens of clients charged with this type of crime, and is available 24/7 to discuss your case at no charge. Protect your rights, and contact Benjamin at 410-207-2598 anytime.